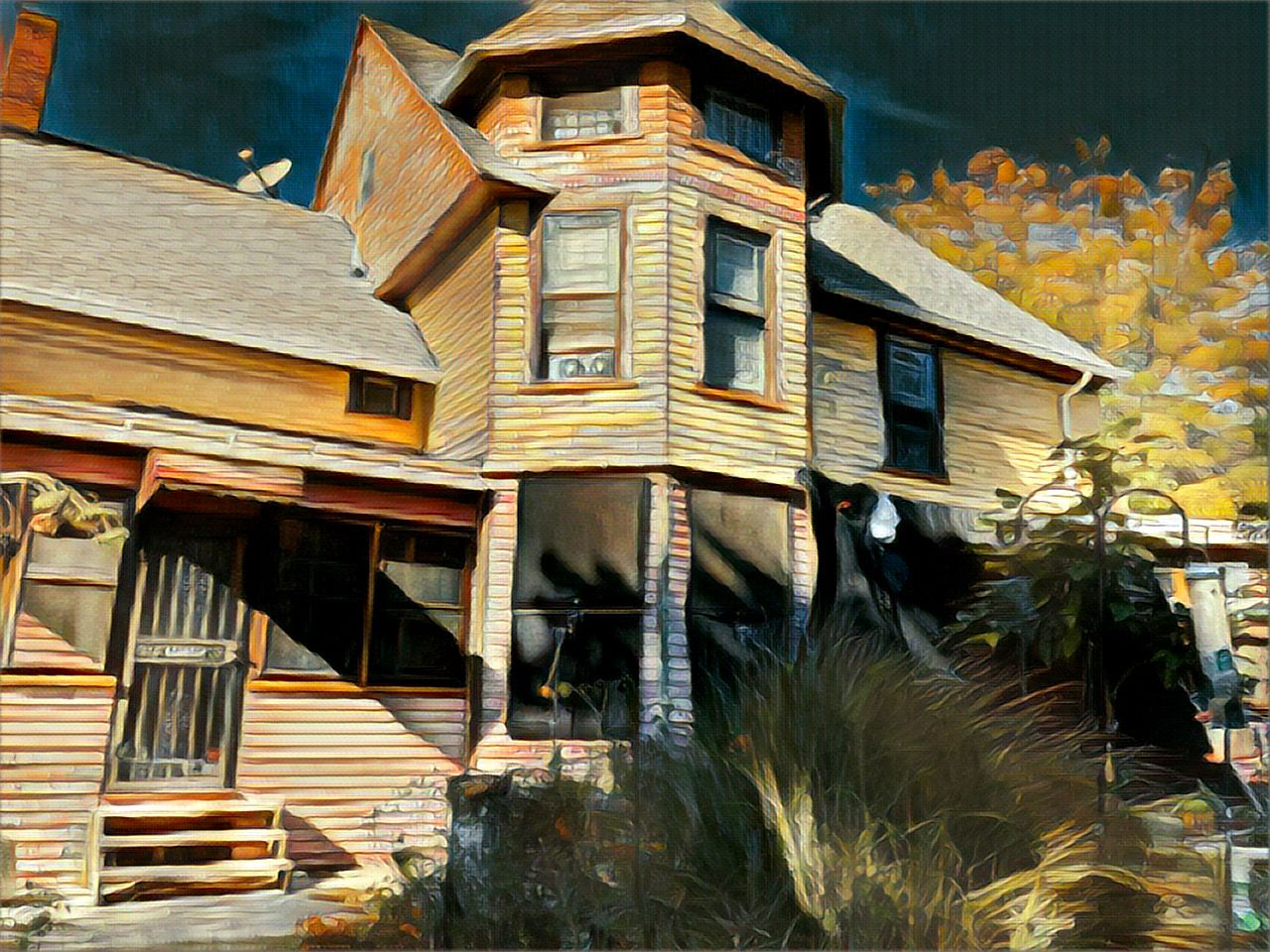 If you would have asked me six years ago if I would've visited Flint, Michigan, I would have probably quipped about the water, and moved on to the next big flashy city. That's my ignorant-ass self consuming one too many news reports from the outside looking in. But, as my friend and (most times) boss penned the finishing touches to his first horror/noire feature, Half Dead Fred, he had already built relationships with people of Flint through previous engagements, and wanted to not only make something that hired locally but didn't exploit the people in the process. Of course, your's truly cannot deny a good adventure, especially knowing I would be housed with some of the finest crew members I've had the honor of sharing dick jokes with since transplanting to California, and being fed by the queen of Craft Services, while being paid to do what I do best. Needless to say, I was on a plane faster than you can "Overdraft Fee." 
Chad, Sarkis, and I landed in the Detroit airport after a short four and a half hour flight. Apparently everyone else felt cold, but I knew the extra pounds I put on during the shutdown would finally show its use and I maintained a warm temperature through all of the trip. As we drove for about an hour, we pondered what the folks were gonna be like, what the local food was gonna taste like, whether we would be able to pull off the plans we had… everything. When we arrived at our living quarters late at night, the Knob Hill bed and breakfast, we couldn't help but be amazed at how big the house was. Our suites were themed by classic literature. I had Alice in Wonderland, Chad had Arabian Nights, and Sarkis had the Canterbury Tales. It felt a little like California, with local art displayed in every nook and cranny; suitable living conditions for a handful of artists. After some late night grub, we retired to our rooms.
Once we got what little rest we could. We accounted all of our equipment and had a small Barbecue at the house we would be doing much of the filming, owned by local arts advocates and all around great couple Joe Schipani and Philip Barnhart. Joe and Phillip were kind and accommodating to us the whole time we stayed in Flint, and were always happy to talk about everything to anyone. Some of the best conversations I had was in their backyard, swatting away bees, petting all the doggies and talking about our experiences and adventures. The BBQ was a great means for all the cast and crew to get to know each other, and I quickly learned that our locals were folks who have had roots in Flint for multiple generations. 
I learned how Flint was a thriving city in its heyday when General Motors (GM) provided jobs and pensions for everyone. But when GM pulled out and started outsourcing to Mexico it hit the city hard, on top of that the water crisis was a result of politicians cutting corners and changing the water supply without protective regulations in place. What used to be a population of over 160,000 turned into a population of about 80,000 between sickness, poverty, and folks moving out to find work. Despite the hard times, the folks who dug their heels in, have gone to amazing lengths to cast a better light on the city. After all, if any place was only known for their tragedies then no one would have hope, or see progress. With the colorful murals commissioned by Joe, and the renovation of historic buildings and houses, you'd be surprised how beautiful the area is. Sure there is still crime and very real issues the city is addressing, but its not unlike other cities I've lived in as well. Not to mention, the abandoned sections make for amazing set pieces in film. Flint has a great deal to show, and the city looks great on camera.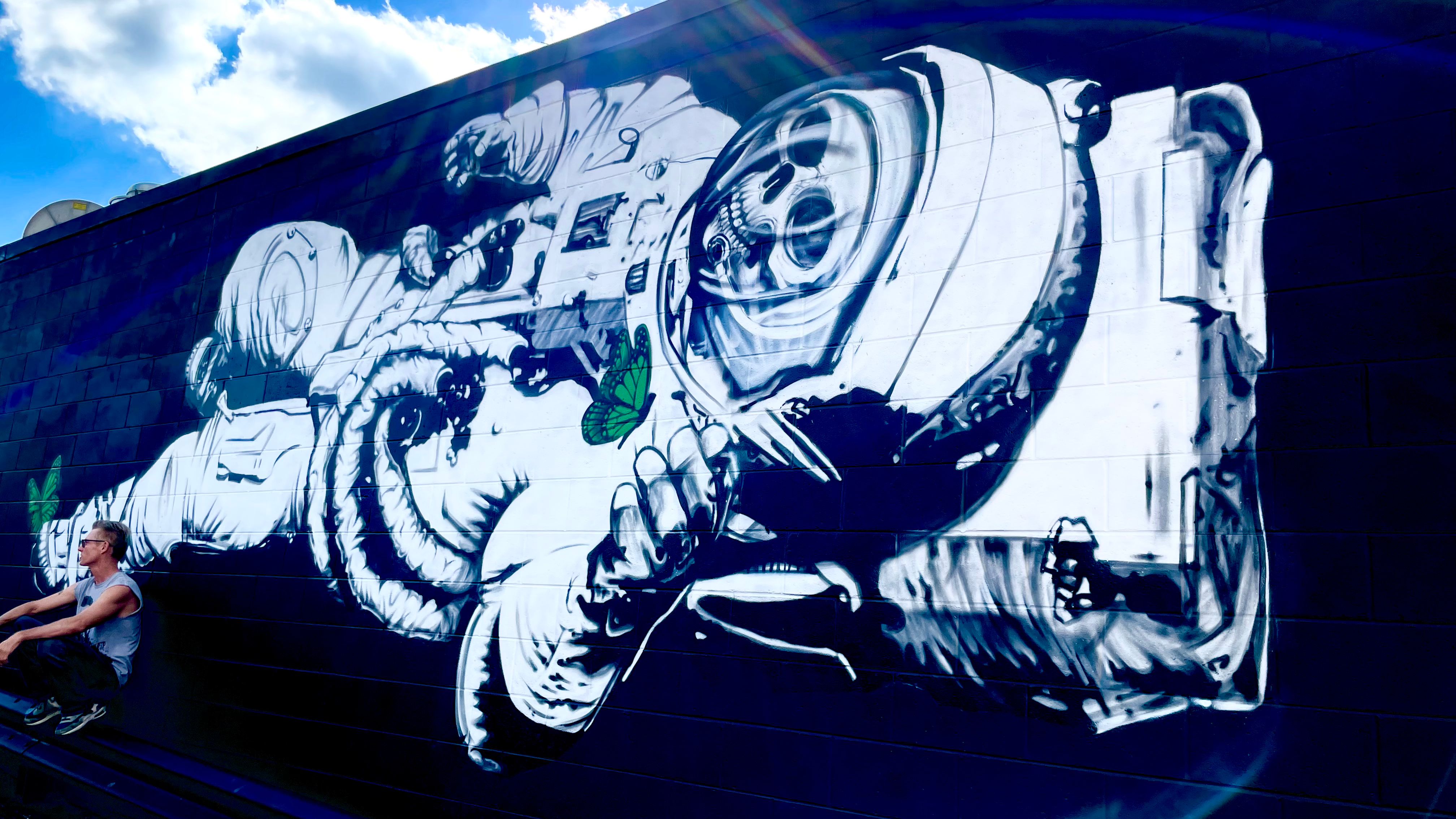 We got acquainted with the local bars and restaurants while we stayed for three weeks. We went to the market place where thanks to our marketing team gave even the behind the scenes folks such as myself a slice of celebrity life. People would come up to us and ask if we were the ones filming here, and ask to take a picture with us, and we weren't even the talent. My assistant, Jerry, was a 68 year old badass, who would have long talks with me about his life in Flint. Every body loved the guy, he was built like Mr. Clean, and had more energy in his pinky than I did my whole spine. He saw participating in our film as an opportunity to learn how things went, so that he could start his own production company in Flint. Seeing as I was a professor of Audio tech for six years, I was happy to show the ropes on my end. In return, Jerry showed me around the area, and we talked about our favorite bands, while sharing jokes at equal raucous levels. I was certainly blessed with gaining such a friendship.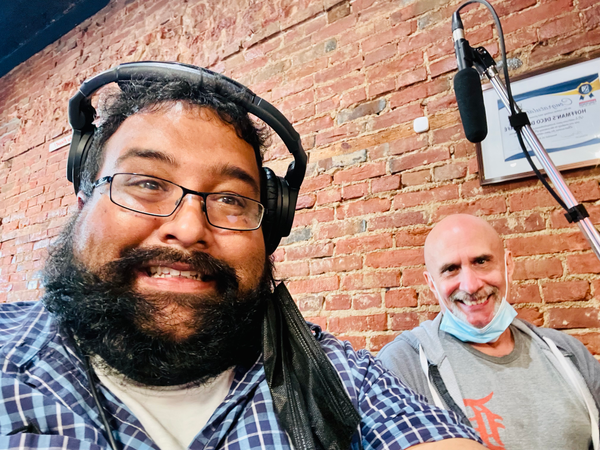 Don't get me wrong, it was a lot of work, too, and our director, Bron, had to put fire after fire as production moved along. Cars needed for two weeks straight up dying, people getting too rowdy before recording, atmospheric issues, he even had to dig a grave. I had money he'd at least crack once, but no… he was zen even though we knew he slept less than any of us. He still made sure we had fair hours, and we still manage to get as much footage as possible. On day one we also received the rest of the crew: Jordan (everything) and Zach (DP).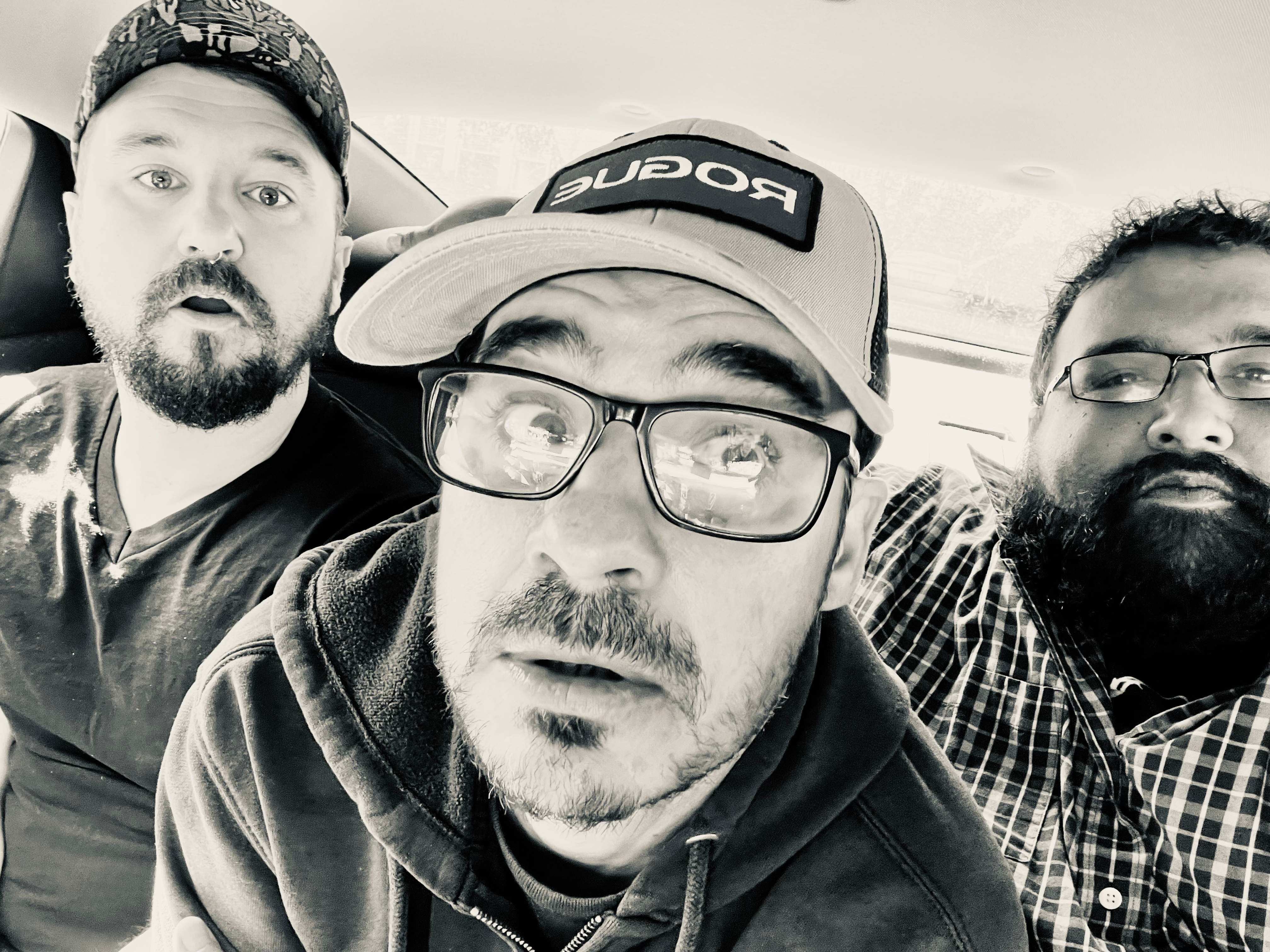 The first six days were pretty incredible and from cast to crew we all had special moments and conversations that really helped us do the work. Jessica, on of our hardcore producers, kept us on track... even if I did break her futon. Joe our AD kept everyone pumped with Rick Flair-esque energy. The make up artists, Morgan and Alisa crushed it when it came to creating our ghost aesthetics. Seth (who acted and PA'd) was always available to get work done and still joke around with me and the others. Even our quirky-ass talent made magic as soon as we hit the record button.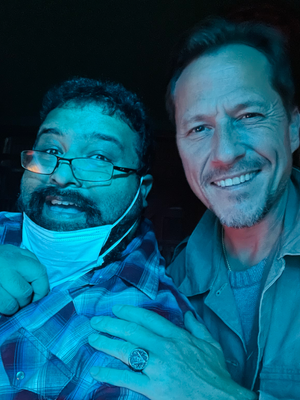 Corin Nemec (Our Lead Actor) was always kind and funny, and had a million industry stories, and Jason London even serenaded me with a tune he wrote. Our ghosts haunted perfectly, and our supporting cast, Zack, Amy, Heidi, Mike, Anthony and so many others were just fantastic to work with. We were even blessed with bts photos by cryptic_filth, who's perspectives and stories cracked me up because he was just as raw and to the point as some of my best friends back home. Kirk and Andy were always hard at work making all these crazy light fixtures. But the real MVP was Jordan, who jumped back and forth between acting and behind the scenes like a beast. 
The second week hit us pretty hard, and we were feeling it in our sporadic sleep patterns. I kept falling asleep on a chair while rolling cable in my room, then waking up in a panic and falling on the ground. I am ok, except for the last one in the last week where i feel and hit my shoulder on the glass table. It still has a little pain in it.  On our day off, we went to see the new Venom movie. Lisa kept us fed the whole time too, by always bringing the right amount of leftovers and snacks every day. 
The days started to let up on our final week, with a lot of moments for us to organize and prepare for our shots back in Cali. We had been received well in all of our locations from the motel to the cemetery, with plenty of footage to celebrate. One thing's for sure, I am super greatful to have been on this production on location of Flint. I learned a lot, I laughed a lot, and I made friends and colleagues that I will always be excited to cross paths with again some day. Principle shots have been completed for Half Dead Fred, and now the very lonely and nerve wracking post production work looms for me, Bron, and Jordan. But as we sift through all the footage to make a movie, we will always think fondly of our time in Flint, and will be excited to premiere it there next year.