"

Humanity has advanced, when it has advanced, not because it has been sober, responsible and cautious, but because it has been playful, rebellious, and immature. "
— - "Still Life with Woodpecker" by Tom Robbins
Bio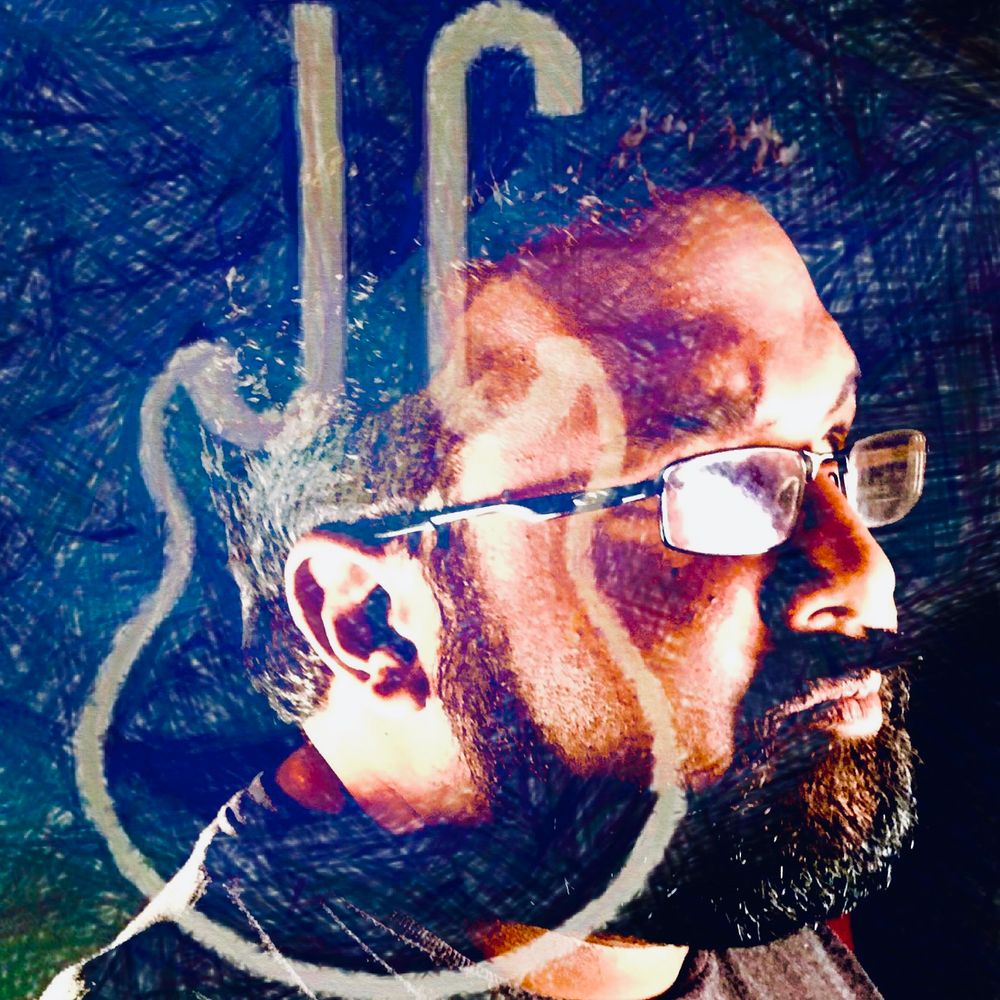 Jehad Choate
composer | sound designer | sound editor | sound mixer
Jehad Choate (b. 1986) is a composer and arranger currently in the greater Los Angeles area. His sound has been described as an amalgamation of neo-romanticism meets world-beat. Aside from being an accomplished composer, he is also a prolific songwriter, lyricist, and guitarist. Over the years he has written for and played with countless ensembles in Central Florida and Boston, performing in the respective genres of jazz fusion, ska, punk, metal, salsa, funk and r&b. Currently, he is working hard to contribute his writings to film, television, and video games. He also utilizes his extensive background in sound engineering and sound design to short films and productions around Long Beach, California. 
Jehad has always been surrounded by unique music growing up. From his mother's old Motown and Patsy Cline records, to his father's love for Mohammed Rafi and satirical Calypsonians of the Caribbean past; to his older sibling's passion for New Wave versus Grunge and Industrial Rock music. Growing up in Orlando, there was also always an influence of Salsa, Metal, Folk, with a consistent appreciation for Punk and Ska. His sister, Jenny, is credited to being the biggest influence on him in regards to musical taste. She was in high school marching band and made it look so cool, that he joined band when he came of age. She took him to his first concert, and exposed him to a plethora cassettes of all her favorite bands. 
During and after high school, Jehad transitioned his primary instrument of euphonium to guitar, where he found the appropriate level of expression to exercise much of his teen-angst through songwriting. He was the dominant songwriter in each of the bands he performed in, and learned how to properly write for an ever-evolving rhythm section while in the thick of recording and performing. This real world experience led him to not only finishing a degree in music production and audio technology in Valencia College, but also to Berklee College of Music, where his exposition to jazz and some of the finest musical peers he has ever come across significantly influenced his fundamental approach to writing and performance. Armed with a strong network and a wealth of knowledge and a Bachelor's in contemporary writing and production, Jehad received his Masters in composition at the University of Central Florida, where the focus was on a more traditional approach to performance composition. It's in these unique experiences, Jehad has always been able to adapt both personally and creatively to ensure that all projects he works on always moves forward creatively.
Currently, he is both scoring and providing sound design and editing to local film makers in the Long Beach area. He was a participating member of the Society of Composers and Lyricists and is represented by ASCAP.  Feel free to contact him for all your musical needs and sign up for his non-annoying, non-invasive mailing list!